Add a new dimension to your curriculum – with Creative Digital Photography Projects from 'Great Photos By Kids' – training delivered by our Professional Photographers.
Great Photos By Kids professional photographer's specialise in working with pupils of all ages and abilities from Foundation to Secondary. All projects are tailored for your individual needs, including SEN support. We have worked with hundreds of schools supporting creativity in the classroom, and providing opportunities for cross curricular projects to enhance many areas of the national curriculum.
Our male & female photographers are all fully qualified to high standards and are highly skilled professional photographers. They all have many years of experience successfully delivering projects into schools, working with pupils, staff and the community. All photographers are of course, Enhanced CRB Checked.
Pupils are taught to produce stunning images which are relevant to the theme they are working on.
Great Photos By Kids provide top end semi-professional equipment for your pupils to use. We don't just teach them to use a digital camera – anyone can do that! We work with them to develop professional style skills and observational skills – and to look at everyday things and objects in a new light.
Pupils are taught to produce stunning images which are relevant to the theme they are working on. This includes key issues in schools – your pupils can produce images for display showing how Safeguarding, Community Cohesion, Everyone Matters in Our School to mention just a few are being implemented in your school. Projects on their own and the greater environment, Old and New Architecture, for example, can make very powerful displays.
We can display your pupils achievements in professional Photo Books, DVD's and Exhibition Prints – all of which have been commented on by Ofsted, and provide excellent evidence and marketing tools for your school.
Great Photos By Kids are also available to take professional photographs for your web site or Prospectus – although if you have the time, it is advisable to have your pupils trained by us to do that for you!
Discover Great Photos By Kids's Professional Photography Services »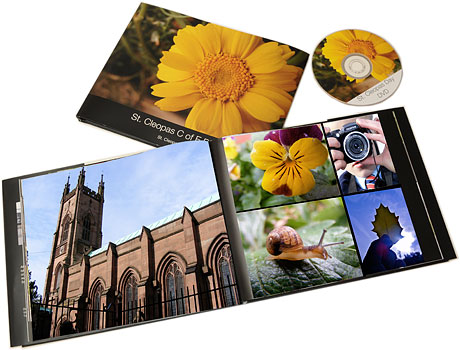 Don't hesitate any longer – we are happy to visit your school for a free no obligation consultation session to see if there are areas we can be of assistance to you. Great Photos By Kids can be booked for anything from a one day taster session to a full range of projects to fit in with your curriculum areas.